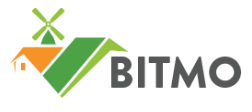 Compliance Data Co-ordinator
Fixed term contract approximately 500 hours work (over 3 or 6 months, flexible full/part time hours)
SO1 (£27,741- £29,577 pa) pro-rata
Belle Isle Tenant Management Organisation has responsibility for repairs and capital investment to maintain approximately nineteen hundred properties in the Belle Isle area of Leeds.
We have a strong track record of success, and you will play a key role in strengthening our arrangements in relation to health and safety compliance. You will help us to create a "Golden thread" of accurate, transparent and accessible records regarding gas, electric, asbestos, fire, water and lifting equipment to establish correct, clear and auditable records.
We are looking for someone with excellent IT skills to access data bases and hard files to collate compliance certificates and records, carry out a gap analysis between data specified and data held and produce progress reports, check the accuracy of data and ensure it is correctly recorded on IT systems.
For the duration of the Fixed Term Contract, we offer:
• Contributory Pension scheme.
• Employee Assistance Programme & opt in cashback health plan.
• Holiday entitlement of 29 days pa pro rata plus bank holidays.
• Office location in South Leeds easily accessible by major transport routes & free onsite parking.
• Flexible working.
Please see the JD for specific duties and more information about the role.
No CV's will be accepted. Applications must be made by downloading and completing the Application Form below and returning it by 12 noon on Friday 22nd October 2021.
Email to: lindsay.woolsey@belleisletmo.co.uk
Post to: Lindsay Woolsey, HR Manager, Belle Isle Tenant Management Organisation Ltd, Aberfield Gate, Belle Isle, Leeds, LS10 3QH