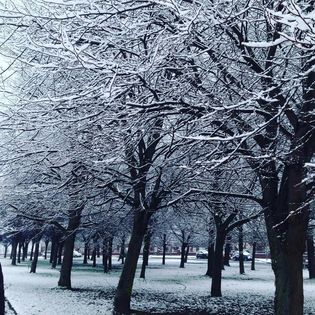 We would like to take this opportunity to wish you a happy new year.
As we enter a period of national lockdown, we are all being told to stay at home. Further stay at home guidance on what you can and can't do can be found on the government's website here :
www.gov.uk/guidance/national-lockdown-stay-at-home
Belle Isle TMO will continue to operate a telephone based service and we will be prioritising the following services:
Repairs, we do not expect this service to be disrupted at this time but if it is we will keep you informed.
Letting homes, which includes carrying out work on empty properties, new sign-ups and viewings; and
Adaptations that make homes more accessible, such as ramps, stair lifts and wet floor showers.
The housing office and GATE will remain closed to be public. Lots of the services previously available at the GATE can now be accessed online or via telephone, and we've included links and contact information further down this email.
If you receive a letter to advise you to shield due to being clinically extremely vulnerable, and you need assistance to do so, such as with food provision and medication collection, please contact the Leeds COVID Helpline on 0113 376 0330.
Wellbeing support is available to everyone during this period of national lockdown by contacting 0113 222 4444.
For the latest health advice, please visit the NHS website www.nhs.uk/coronavirus
If you'd like some help to tackle debt, the Money Advice Service offer free and impartial advice to help you get your finances back in order, visit: www.moneyadviceservice.org.uk/en/categories/taking-control-of-debt
If you're becoming concerned about making your rent payments as result of debt, or if your financial situation has changed as a result of COVID-19 or otherwise, please contact our Rents and Tenancy Team on 0113 378 2187 who will talk through your options with you.
Loneliness
Loneliness can have as much an impact on poor health as a long term illness, and it's not something that can be treated with medication or that can be referred for hospital treatment.
During December we ran a campaign on our Facebook page to help keep people connected. We posted lots of useful links to charities and organisations there to support those experiencing loneliness, one of which was Mind's online community Side by Side, which is a safe place to connect with others who understand how loneliness feels. If you're experiencing loneliness you may like to visit or look at https://www.mind.org.uk/information-support/tips-for-everyday-living/loneliness/about-loneliness/ or other information relating to loneliness by visiting www.facebook.com/belleisletmo .
If you short of food or money for electricity or gas and your home is managed by BITMO, please contact us on 0113 378 2188. We may be able to help you directly or refer you for help.