Completed application forms to be returned by email or post to: lindsay.woolsey@belleisletmo.co.uk or Lindsay Woolsey, HR Manager, Belle Isle Tenant Management Organisation Ltd, Aberfield Gate, Belle Isle, Leeds, LS10 3QH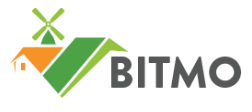 Belle Isle Tenant Management Organisation has responsibility for repairs and capital investment to maintain approximately nineteen hundred properties in the Belle Isle area of Leeds.
We've got a strong track record of success, and we are looking for the right person to build on our strengths, leading the team to provide outstanding services.
We won the 2019 NFTMO Award for Effective Partnership Working and in 2017 we were finalists in the UK Housing Awards for an Outstanding Approach to Repairs and Maintenance. We were the winner of the AGSM Gas Safety Award in 2016 as well as finalists in various categories in 2017, 2018 and 2019.
The role blends leadership of a frontline customer service, and sound asset management planning, service delivery and budgetary control. The Head of Repairs, Maintenance and Investment will oversee the specification procurement and delivery of the capital programme, responsive repairs, health and safety gas servicing and maintenance, electrical and lift cyclical maintenance, and asbestos management. Please see the JD for specific duties and more information about the role.
We offer:
• Annual salary increments through the scale.
• Contributory Pension scheme.
• Employee Assistance Programme & opt in cashback health plan.
• Annual holiday of 29 days + bank holidays, increasing by 1 day per year of service up to a
maximum of 5 additional days.
• Continuous service when transferring to or from other Local Authorities.
• Office location in South Leeds easily accessible by major transport routes & free onsite parking.
For further information, please see the job description and application form on the Leeds City Council job site here.
No CV's will be accepted, applications must be made by completing the attached Application Form and received by12 noon on Friday 20th August 2021
Email to: lindsay.woolsey@belleisletmo.co.uk
Post to: Lindsay Woolsey
HR Manager
Belle Isle Tenant Management Organisation Ltd
Aberfield Gate
Belle Isle
Leeds
LS10 3QH